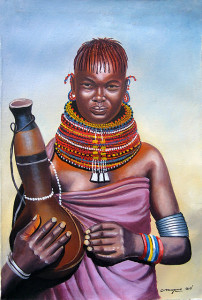 This website was built with one thing in mind: Giving artists in Africa the exposure and promotion that they deserve.
With that in mind, Inside African Art markets paintings like an artist would in Africa, with no fixed prices. If you see a painting or paintings that you like, make an offer! I will get right back to you with either an acceptance of your offer or a counter.
In an effort to try to make this easy, I have developed the form below. If you have any other comments, they are welcome!
Feel free to email me directly at: todd@insideafricanart.com, or see full contact info below.
Thanks!
Full Contact Information:
Todd Schaffer – Owner, Website Developer, Inventory Manager, Shipping Department… One-Man-Show – Since 1999!
Ph: +1-407-619-8760 (USA, Eastern – Please mind the time zone)
Based in Maitland, Florida – All paintings on the website are with me here!
Private Use of Images on This Website: Unlike most websites, I do not watermark the images of the paintings with the logo of Inside African Art. This alters the beauty of the image as well as your perception of what it might look like on your wall. You are free to use these images as you wish. But please keep in mind where they came from and the African artists who worked so hard to produce them. In time maybe you will feel the urge to support them with a purchase of their wonderful art!
Commercial/Public/Anything other than Private Use of Images on This Website: For consideration, please Contact Me, using the form above. Usually there is no problem, but this should be discussed on a case by case basis. Thanks for your honesty.
Quick Notes on Purchasing a Painting: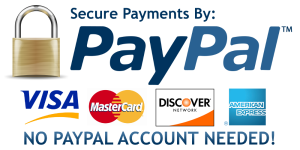 Normally I use PayPal for the purchasing of paintings from the website. With PayPal you do not have to sign-up or have an account. It's merely a secure and convenient way to make an Internet transaction.
You chose the painting(s), we scrap for the best price, and then I send to you a PayPal invoice.
On confirmation I will have your painting(s) in the mail to you the next day and write you back with confirmation of shipping and your tracking number (if domestic). For more information on purchasing and shipping, see the Purchasing Page. Thanks.