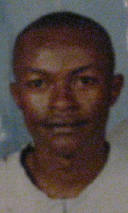 "Art is life, my unique inspiration" Jared was born on 11 July, 1977, in Machakos, Kenya. He took his primary schooling in Nakuru at Moi Primary School, and finally graduated from Njoro Secondary School.
From the artist:
Since childhood I was fond of drawing pictures of sports cars, the infamous Spiderman, and lots of other childhood pictures. I remember an instance where I tore a page from my mathematics exercise book and got a thorough beating from my dad!
All in all, I developed an interest in the arts, so after graduating from Comboni Polytechnic with a certificate in Fine Arts and Commercial Arts, I decided to make art into my career. I have painted numerous pieces of artworks ranging from portraits, landscapes and abstracts – both thematic and non-thematic. When painting abstracts, my passion and creativity are mostly motivated by the events I see in life while merging poetry to develop themes from my paintings. I love when I paint freestyle, rough brushstrokes, enhancement of colorful compositions while still maintaining an aura of finesse in my works.
I have also worked from an NGO as a mural painter to capture social issues in regards to HIV/Aids advocacy and behavior change.
I have participated in a number of exhibitions, to name a few:
Nyeri Art and Poetry Festival
Kenya Tourism Week – Nyeri
Ministry of Agriculture – Kiambu
Communal Mural in St. Mary's High School – Nyeri
Ministry of Culture – Rift Valley Visual Artists Exhibition
I paint on canvas, fabric, Asian cloth, and leather. I love art as a profession, though marketing is a real problem in Kenya. I'm hoping that this website will boost me in promotion and exposure! I get my inspiration from fellow artists, music, nature, and beauty in general.
 
 
 
Title: Tugen Woman
Dimensions: 17.5″ x 26″ (44 x 66cm)
Medium: Acrylic on Light canvas
Price: $280
Title: Life Nourishment
Dimensions: 20.5″x 27″ ( 52x 68cm)
Medium: Acrylic on Light canvas
Price: $280
Title: Orma Woman
Dimensions: 19″ x 23.5″ (48 x 60cm)
Medium: Acrylic on Light canvas
Price: $280
If you are interested in any of Jared Njuguna's paintings, you can Make an Offer by using the Contact Page or by emailing me at: todd@insideafricanart.com. Or, better yet, go to the Purchasing Page to make a purchase!
Learn more about Making an Offer