What's New…
June 2017 - Yeb Silk  Thread Art is a hot seller! I am importing from Ghana both website pieces as well as many custom portraits and personal requests. See Yeb's incredible silk thread art here...

Mar 2017 - Calling All Artists! I have added a new page on the website for African artists who would like to have their artwork displayed on this website. I've tried to make it simple - look here...
Search for an Artist
Quick Artists Reference List
These Posts May Interest You:
Inside African Art was booted from it's 'old' website platform - so I had to create a completely new website - Thanks for finding us again!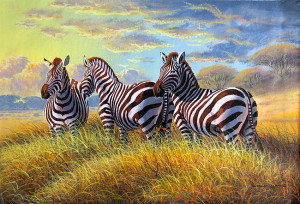 Have a look at the list of artists that are displaying paintings on our website. Feel free to browse. If you find something you like, please let me know. On IAA there are NO fixed prices. I'm sure we can work something out.