W.P. Kamunya
This is the W.P. Kamunya page
What's New…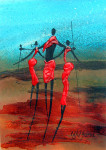 June 2018 - They're unique and rare! Ndichu Njuguna's paintings are hard to find - but you can find them here!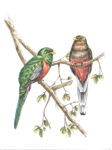 March 2018 - Good news for 'twitchers' - New Paintings by premier ornithology artist Omari Idi have been added!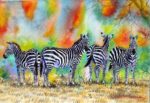 March 2018 - New Paintings by watercolorist Joseph Thiongo added!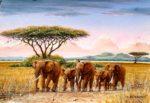 February 2018 - New Paintings by Ng'ang'a Ndeveni added!
See the Mural!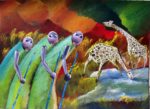 January 2018 - New Paintings by Joseph Juma added!
June 2017 - Yeb Silk  Thread Art is a hot seller! I am importing from Ghana both website pieces as well as many custom portraits and personal requests. See Yeb's incredible silk thread art here...
Mar 2017 - Calling All Artists! I have added a new page on the website for African artists who would like to have their artwork displayed on this website. I've tried to make it simple - look here...
Search for an Artist
Quick Artists Reference List
These Posts May Interest You: